Creating a web-sites
Our first priority is development of websites. Creating a site is one of the most important stages in construction of the company's business strategy. Your website defines how your potential clients will see you. Thus, choosing a qualified and responsible developer is an important task. We are a team of highly qualified professionals.
We are ready to offer you our services if you are looking for someone to design the following:
Promo site;
Business card website;
Web portal;
Catalogue;
Online store;
Custom project.
Designing a website is a time-consuming process. We are keenly engaged in catering for our clients needs on every stage of this process through constant communication and allowing them to control our work and introduce changes as we go.
To design an efficient website a safe architecture is needed. Web design project consists of 6 main stages:
Stage 1: data collection and analysis
At this stage we collect as much relevant information as possible for designing your website. To achieve this, we analyse websites you use and websites of your competitors, we collect opinions of your employees and friends.

At this stage we work on the following issues:
Goal;
Objectives;
Target audience;
Content.
Based on a project brief we draft a detailed scope of work, which subsequently is used as a guidebook or detailed project description.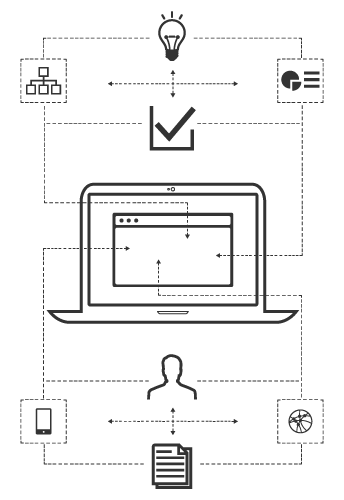 Planning includes:
Site map.
List of the main thematic sections and subsections of the site, based on which it is possible to create a coherent and clear navigation system.
The choice of technology.
Defining supported resolutions (in particular, adaptive design)
Creating a layout. Creating prerelease versions of pages. This will allow to visualize design and create structural layout of your website.
Planning content. Understanding what you want to tell your clients and what information you have will help you in the future work on designing your site.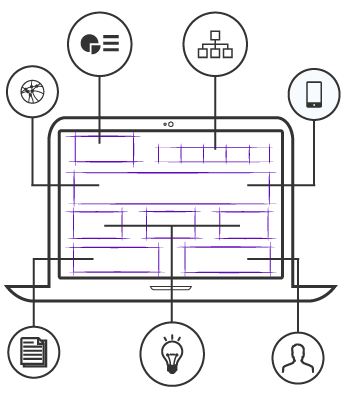 On the basis of the generated requirements, our designer will create one or more layout projects for our client's website. Then the client choses the layout they prefer and formulates suggestions or comments to improve it.
The ability to use visual layout with real content, photos, and a company logo, made according to the corporate style, allows us to implement your vision into life.
All layout elements are developed and showed to the client on the live (on-line) prototype.
As a result of this stage, our clients will approve layout for their website.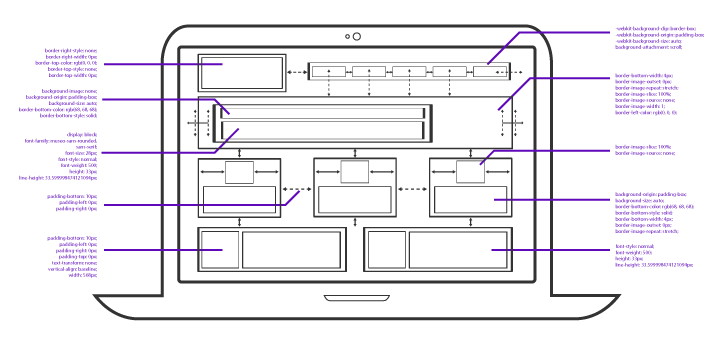 After website layout is approved, website is developed. During this phase a full-featured version of your site is created, based on different graphic elements approved at the prototype level. At this stage interactive elements, such as forms, flash-animation and shopping cart functionality will be introduced.
At this point, clients can introduce minor changes.
Stage 5: generating content, testing and delivery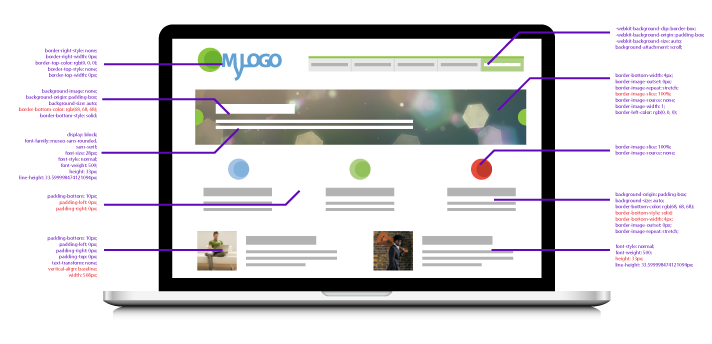 At this point, your web designer will attend to the final details and test your web site. They will test things such as the complete functionality of forms or other scripts, as well last testing for last minute compatibility issues (viewing differences between different web browsers), ensuring that your web site is optimized to be viewed properly in the most recent browser versions.
Once you give us your final approval, we will upload the web site files to your server. Your website will start functioning.
Stage 6: Maintenance & Marketing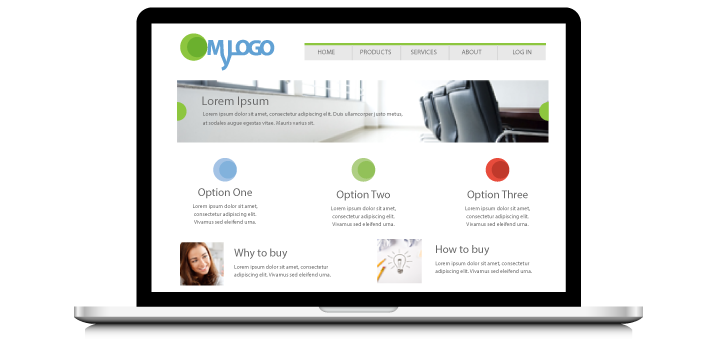 Finalizing development of your website we will prepare supporting documentation, containing solutions, guides and recommendations on website maintenance.
However, website development does not stop after your website is launched. In addition, we offer wide range of SEO services for your website. We can develop custom-made SEO strategy,including one-time and periodic events to boost and promote your website.
We also perform website's technical maintenance or teach our clients' specialists how to perform it. This includes works related to control and security of the site, support of its operation at an optimal level.